* Gerling made their Ireland and UK debut on April 21st with the release of the single Death To The Apple Gerls" on the Infectious label.

* Gerling are three Australian maddies who take no prisoners. Their music covers all bases. Their sound veers from alt-rock through esoteric electronica to jazzy Sun Ra-type improvisation. You want punk rock; you've got it in bucket loads.

* Originally formed some seven years ago, these three backpacked boys have lived fast and desperate lives. They started out playing the half-empty beer barns of Sydney's Western suburbs. This last year they have become the band in their native land.

* Gerling have just completed 'The Big Day Out Tour" of Australia and New Zealand - a tour that did not pass without incident. Gerling came this close (hold thumb and forefinger pinched together) to getting kicked off said tour after Burke chose to jump all over Nine Inch Nails equipment. Seems Trent Reznor was a little unhappy about this.




Monday09.07.2001

Gerling are set to tour Japan this month as part of the Fuji rock festival, which coincides with their recent addition to Sony Japan's roster. Their first local release in Japan will be their forthcoming album 'When Young Terrorists Chase the Sun', currently slated for an Australian release on September 17th. In the mean time the band will release the new single 'Dust Me Selecta', featuring guest vocalist Inga Liljestrom and two remixes, on July 30th.





tue 01.05.2001

Gerling come out of hibernation this month for an east-coast tour to coincide with their new radio-only single 'Deka', which wont be available in stores but the first 50 payers that turn up to any of the band's upcoming shows will receive a special copy of this track. The album from which the track is taken, 'When Young Terrorists Chase The Sun', is now slated for a September release.




mon 09.04.2001

Gerling return to the live scene during the months of May and June for an extensive Australin tour, and as a special treat they will be giving away a limited promo single to the first 50 punters to show up to each gig. Their next single 'Don't Trust The Dust' is due out late July, while the album 'When Young Terrorists Chase The Sun' has been pushed back to mid-September.
My reviews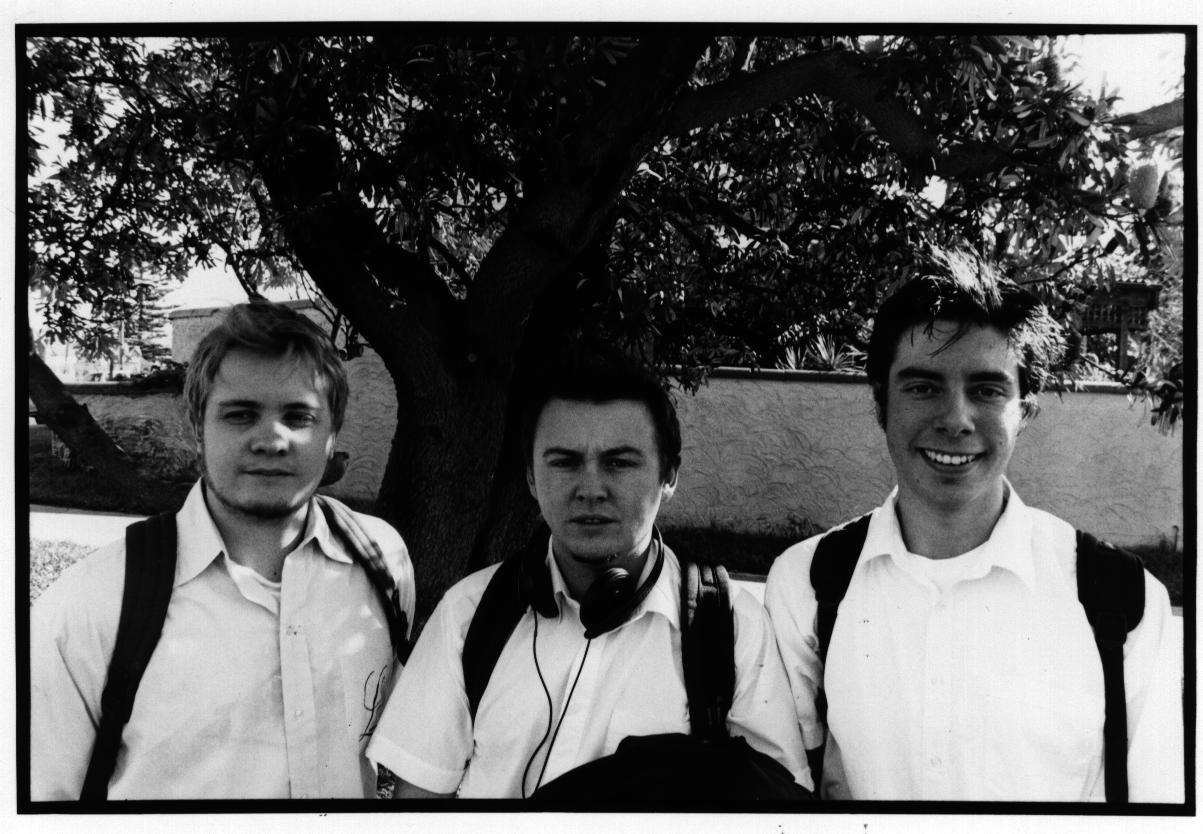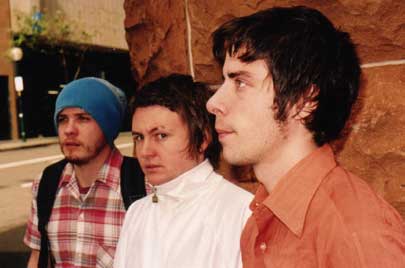 Upcoming Shows

Here I'll list any upcoming shows I know about.

Gerling are playing at the 'Powerhouse Museum' In Sydney, January 11th. They are performing a few tunes, and hit the stage at 8pm, its an all ages gig, so get along and show your support.

Big Day Out 2002 - all performances are on the the third stage (aka java java or green stage)

January
Friday 18th - Auckland Ericsson Stadium NZ : 1.15 - 2pm
Sunday 20th - Gold Coast Parklands QLD : 2.30 - 3.15pm
Saturday 26th - Sydney Showgrounds NSW : 2.45 - 3.30pm
Monday 28th - Melbourne Showgrounds VIC : 2.30 - 3.15pm

February
Friday 1st - Royal Adelaide Showgrounds SA : 1.30 - 2.15pm
Sunday 3rd - Perth Bassendean Oval WA : 2 - 2.45pm

Info from gerling.net.au